Factor these five tips in to achieve the most stunning bathroom design!
There are a number of factors that you need to consider when designing your new bathroom in order to make sure it is the perfect space for you. Things like functionality, financial implications, whether you can make it eco-friendly or not, and of course the overall aesthetics. By considering each of the above points prior to starting your design process you are more likely to avoid making costly mistakes and instead be left with a bathroom that meets your needs and has the all-important wow factor. 
To help you achieve your dream bathroom, the Ribble Valley Bathroom way, Sophie and share their 5 top bathroom design tips.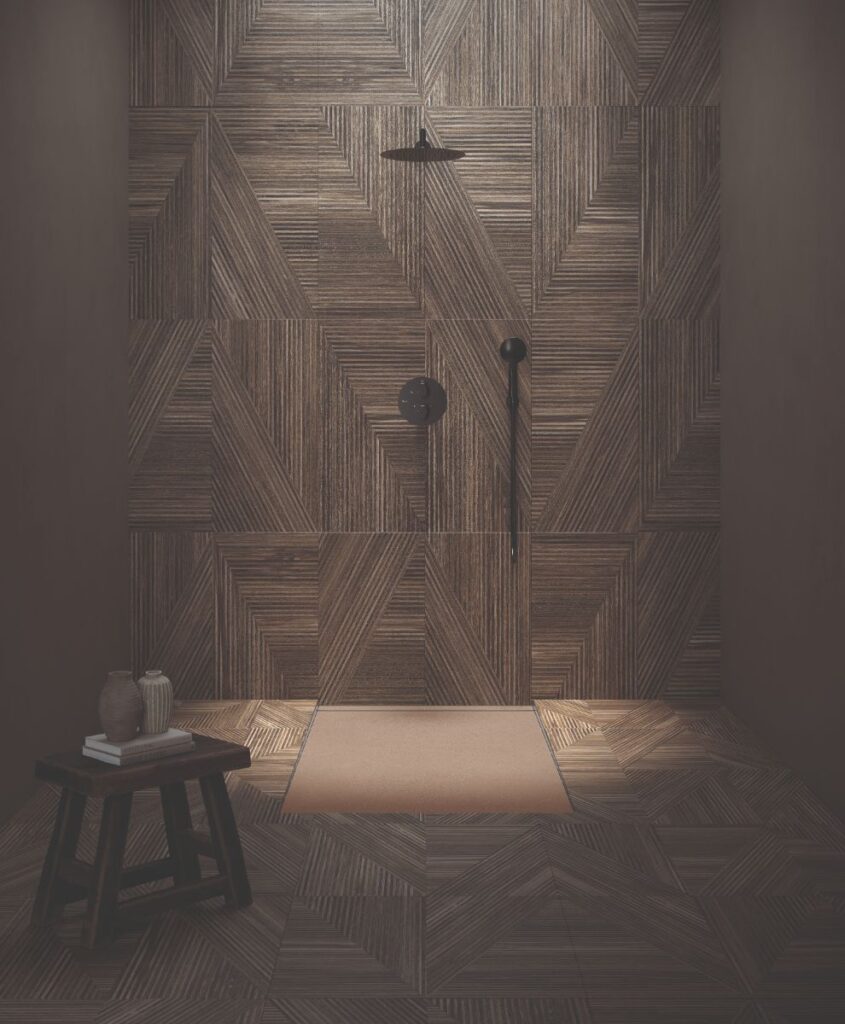 Include a variety of lighting
When designing your bathroom, really think about the lighting. Our top tip for getting this right is to assess the functionality of your bathroom and what type of lighting you will need in each area, taking into account the different times of day too.
In order to do this, spend some time in what will become your new bathroom space at various times of the day and make a note of what the natural light is like. This is especially important if you are designing a bathroom in a new space, like an extension. You may find that there is little to no natural light entering your bathroom in the mornings when you are most likely going to be getting ready for the day and therefore choosing a mirror with integrated lights would be beneficial.
In contrast to ensuring you have enough light, also consider whether you want to have the option to reduce the light or create an ambiance at certain times, like when relaxing in an evening bath. If so, then the inclusion of lights that can be dimmed or the addition of coloured lights around the base of the bath or around a feature mirror may be what is needed to take your bathroom design to the next level.
Utilising the space you have so that it works in harmony with both natural and artificial light is the key to creating a spa-like sanctuary.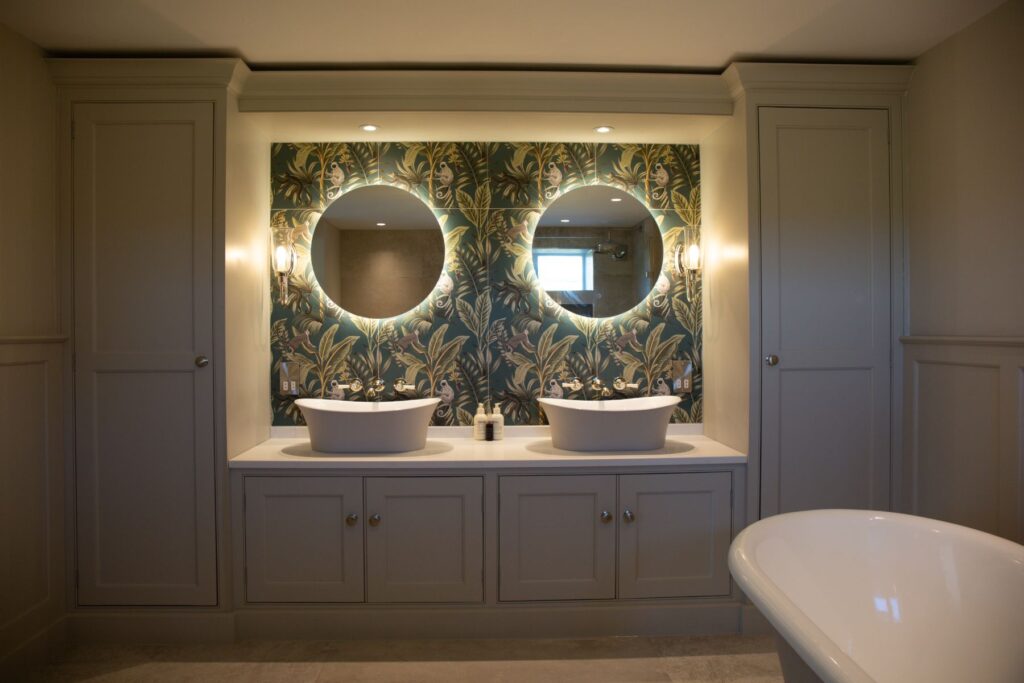 When focusing on the walls of your new bathroom, consider all the options. Traditional design methods such as statement tiles may be top of your list but it may be worth considering using something new or even a mixture of materials to really bring your bathroom to life through texture. One design method that is often overlooked is skin panels, they are cost effective, easy to maintain and versatile. They can be used to cover all the walls in your bathroom or they can be part of a larger design idea that also incorporates bold feature walls, statement wallpapers or tiles.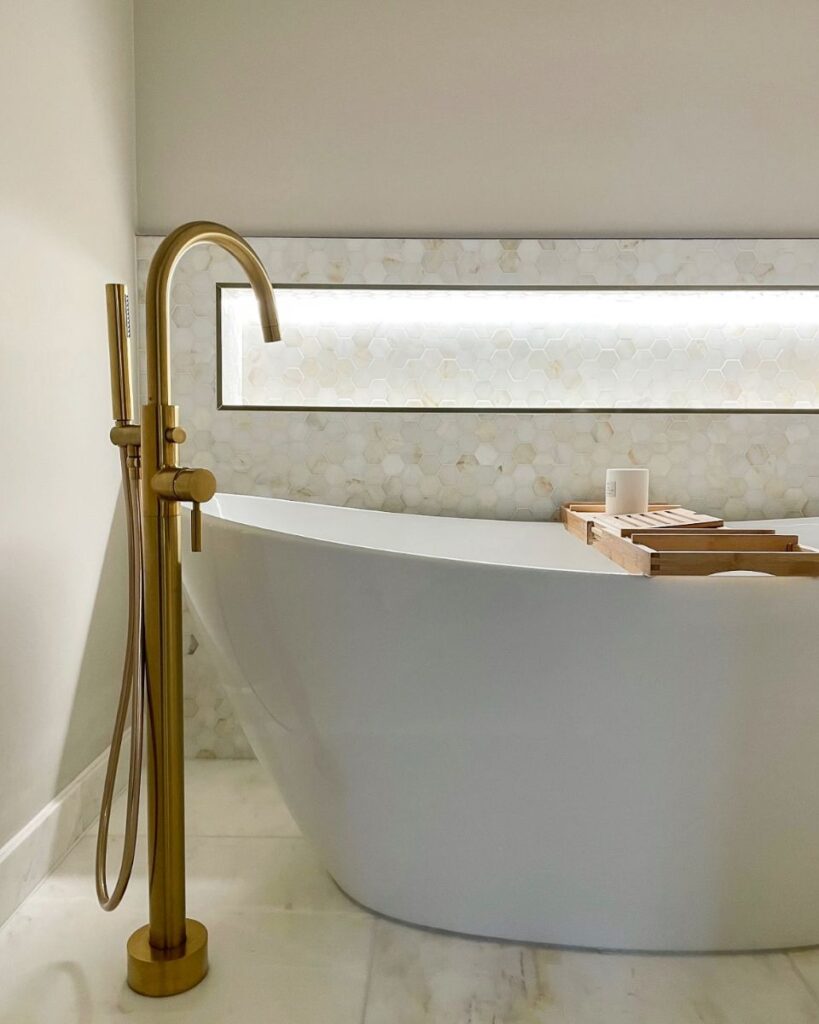 Don't just jump on the latest trends
This might sound like an odd top tip when designing a bathroom because most individuals want to update their houses to be just that, on trend. However, Sophie and Abbie advise clients to focus more on investing in key pieces and designs that will stand the test of time, especially when it comes to the fixed features such as the bath, shower and lighting. Trends come and go and you can always incorporate the latest fashions with paint colour, wallpaper prints and accessories that can be changed easily.
When you start to design your dream bathroom your own wants and needs will quickly surface. If you love nothing more than relaxing in the bath then perhaps a Hurlingham Copper Bulle bath would be your bath of dreams. If you're more of a shower, shave and go kind of person then perhaps your focus will be on ensuring you have a stylish and powerful shower instead. However, chances are you will be sharing this bathroom with others, if not full time then maybe just occasionally and so their needs may have to be taken into account too. Take time to think about who will be using this bathroom and how that will work.
If you have small children a freestanding bath with space around it may be essential but if you live in a built up area with less privacy, then creating a partition or nook for bathing or showering could prove more functional.
Incorporate storage in your design plans
If clean lines and a minimalist look is what you're after then remember to consider your storage options. Think about where you will store your towels, beauty products and cleaning supplies. Sophie and Abbie recommend incorporating any recesses and alcoves your bathroom may have into the design and utilising these natural spaces to create seamless storage that is in line with your original design plans. If the space allows then you can also invest in some bespoke furniture from companies that specialise in creating made to measure pieces that enhance your bathroom design.
For help turning your ideas into usable bathroom designs, allow Ribble Valley Bathrooms to assist you every step of the way from initial design and product recommendations to installation and completion. Simply get in touch. You can also view our recent client case studies by clicking here.